Information
about
Giant
Ferris Wheel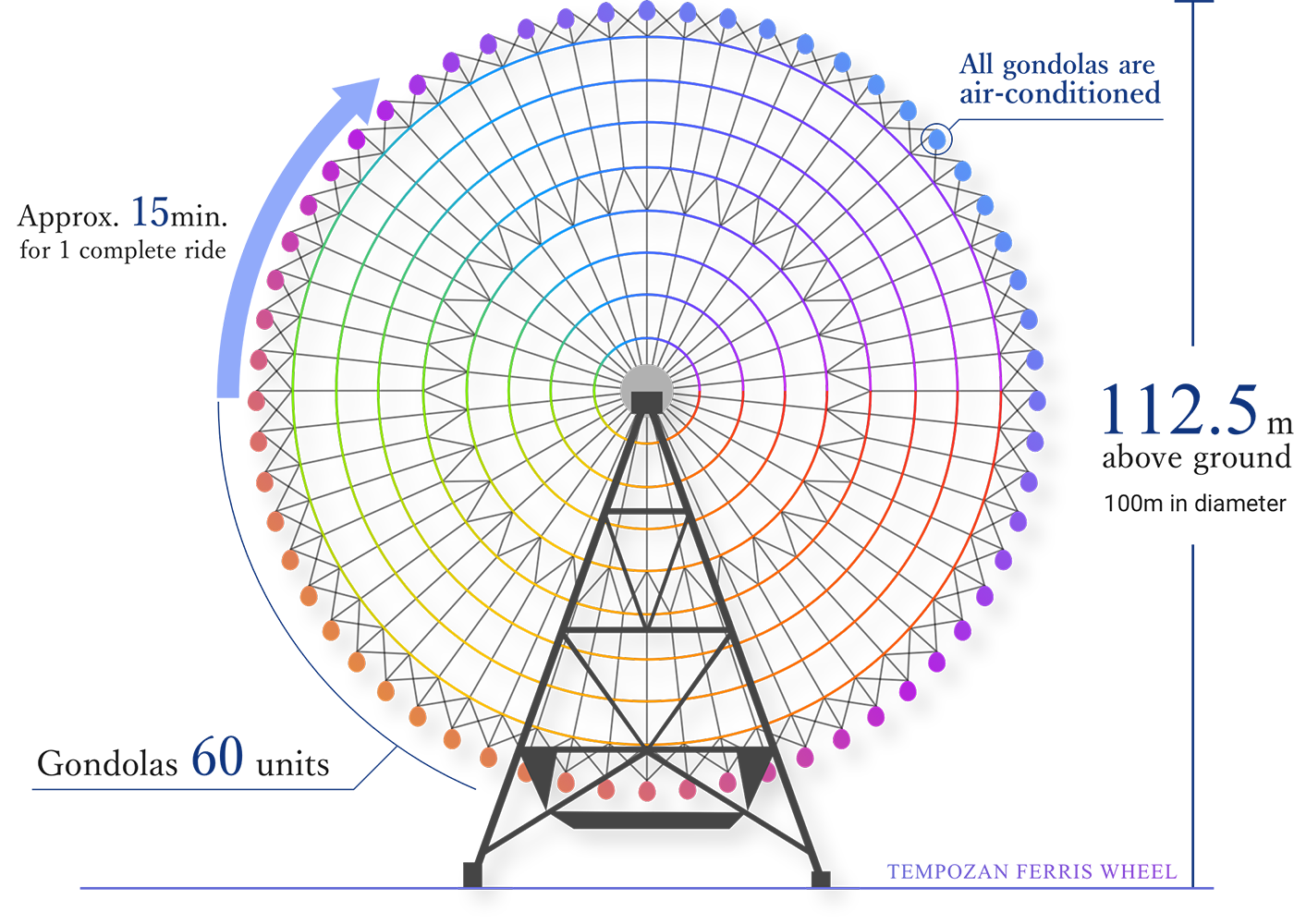 Colorful and bright "direct illumination," and "indirect illumination" which emit soft lights
2 types of LED lights depict various art on the 100m diameter canvas.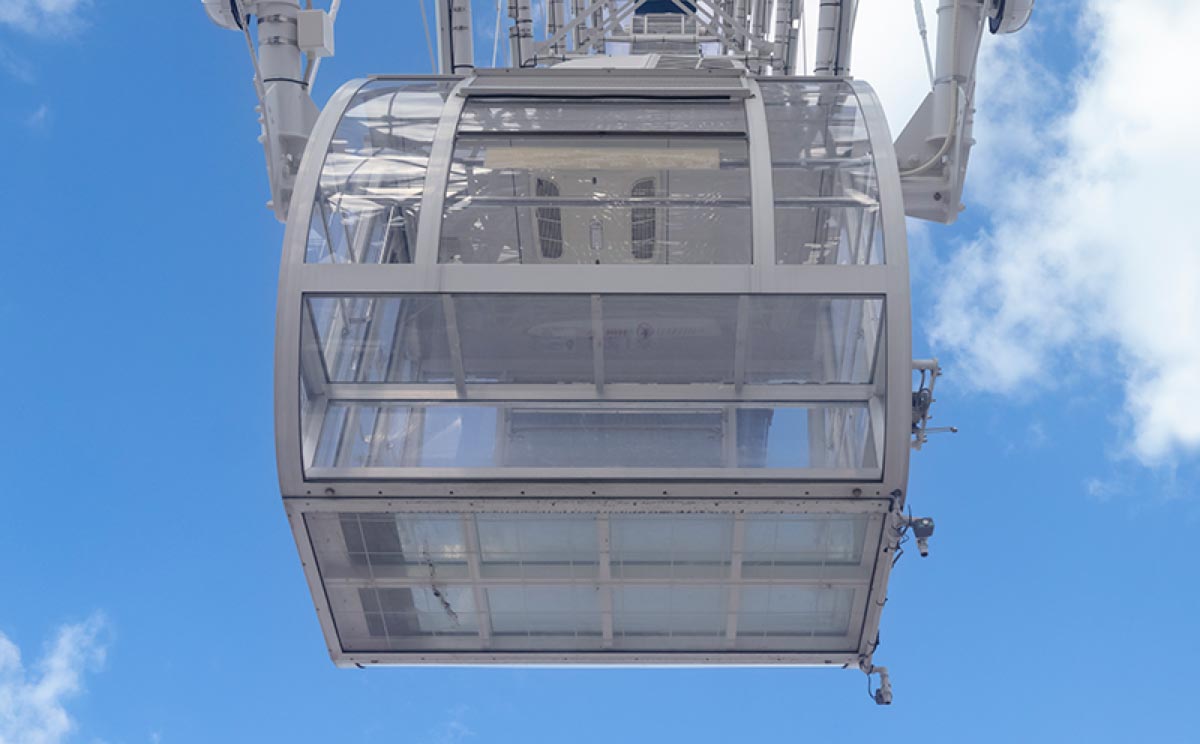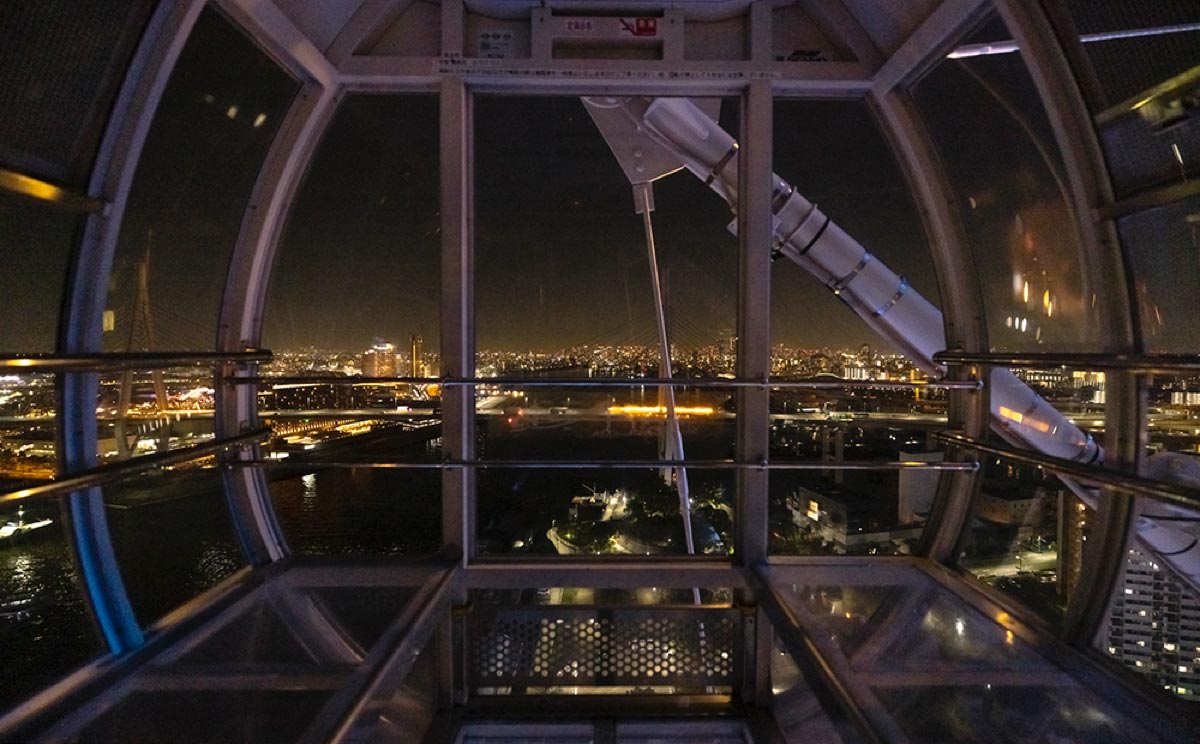 See-through gondola (8 units)
The seats and floors are see-through, giving you a 360° view of the scenery around your feet! This special gondola gives you the complete sensation of floating through the sky.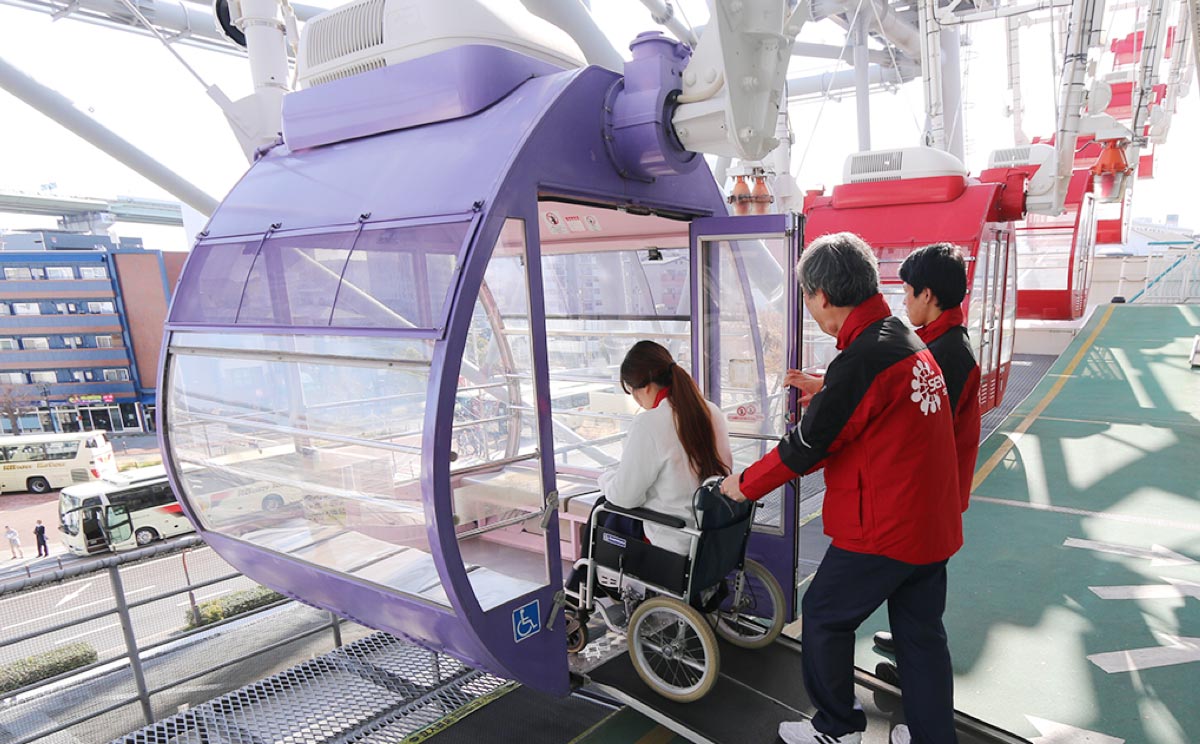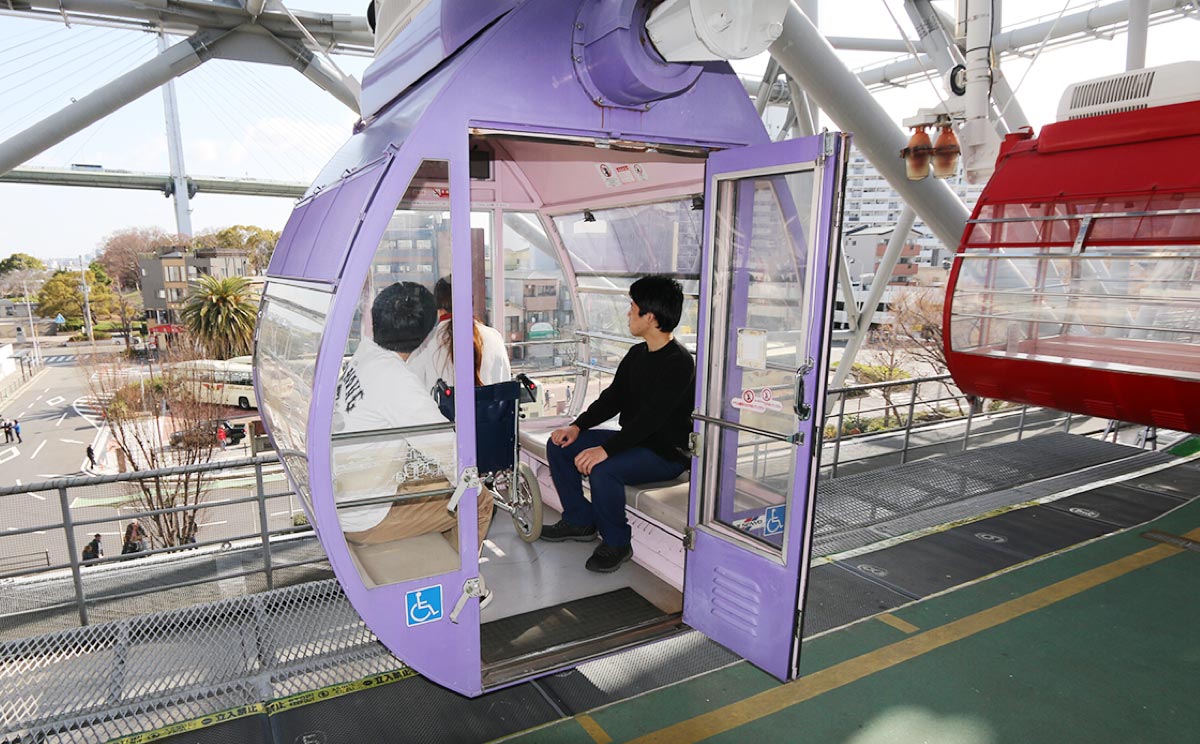 Gondola for wheelchair use (3 units)
This barrier-free gondola can be safely used even by wheelchair users.
The Giant Ferris Wheel will come to a temporary stop when riding.
(An accompanying person can also ride together.)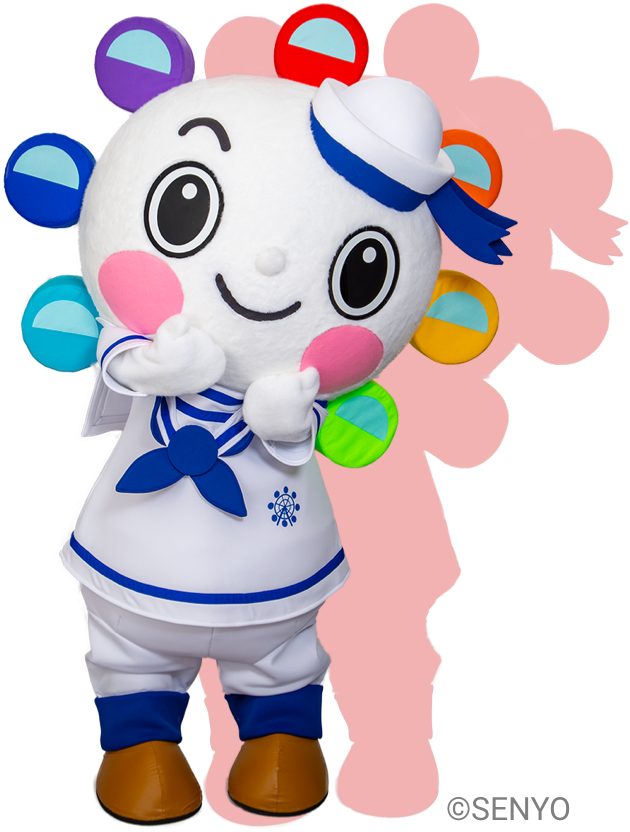 NAMETempomaru
STATUSThe original character of the TEMPOZAN Giant Ferris Wheel
INTRODUCEA character representing the TEMPOZAN Giant Ferris Wheel. He is an energetic boy living in TEMPOZAN Harbor Village, and his most attractive feature is his Ferris Wheel's gondolas. He loves meeting visitors to the Harbor Village!